Hesitation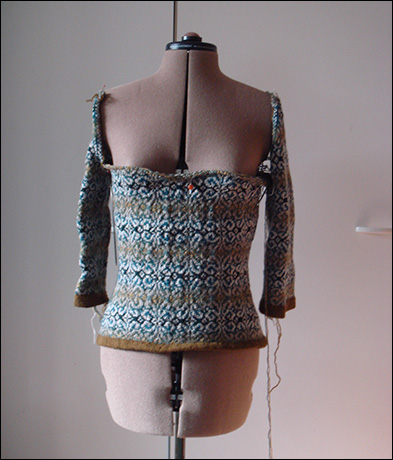 Venezia has finally reached the armhole steeks. I'm pretty pleased with the fit of the pullover. My main concern right now is the neck opening. I'm not that fond of the boat-neck opening, it is not a model working perfect on me. I think you should have quite feminine shoulders in order to wear it beautifully. I have spent my life carrying children, working in the garden, and for years doing regular exercises in the gym, and it has left my shoulders everything but graceful and elf like. Wearing a boat-neck sweater makes me look like a beer bottle with a boat-neck sweater, not a too attractive thought.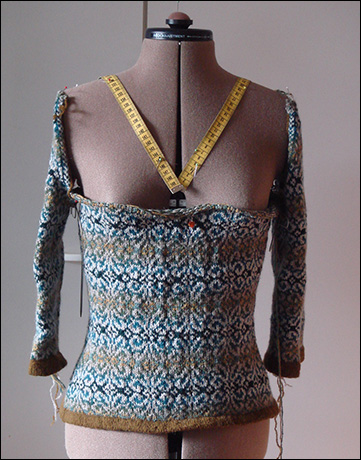 So I'm toying with the idea of adding a V-neck opening instead. On the picture to the right is a measure added where I imagine neck opening would be. What do you think? I'm not very fond of making big alterations on patterns, but I'm not going to knit Venezia in order to have her collecting dust in the cupboard. And if you support my idea of a V-neck, how would you knit the edge of the opening? Would the double knit as used for the bottom body and the arm cuffs be too heavy? (I guess the only right answer to this question is try it out, but still, I'm interested in your input).


And on the spring cardi front: still no buttons.