The new socks
Some months ago I started a new pair of socks. I have for some time, well actually since the pattern was published, admired Kate Gilbert's Marina Piccola socks. The inspiration for the socks is a small path down to a small harbour in Italy, and it reminds me of our holiday with the kids in north Italy a lot. I also had this lovely sea blue yarn, hand painted by VillaMokka (Mokkasukka 75 % wool, 25 % nylon).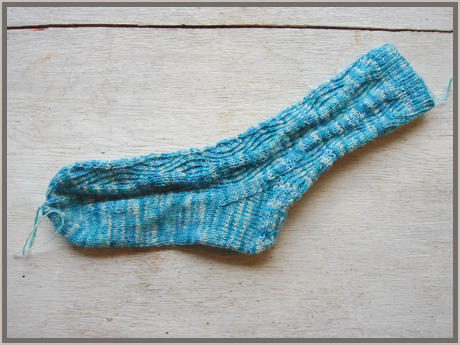 I had some problems grasping the graph for the pattern, I don't know why, since it's hardly ever a problem of mine. A slight problem was also that I did knit quite infrequently on the leg portion, and managed to forget the pattern in between. Fortunately, after having understood it, it usually took a row or two to get it again. Here is a close up of the winding path between the waves of the sea, a beautiful pattern I think.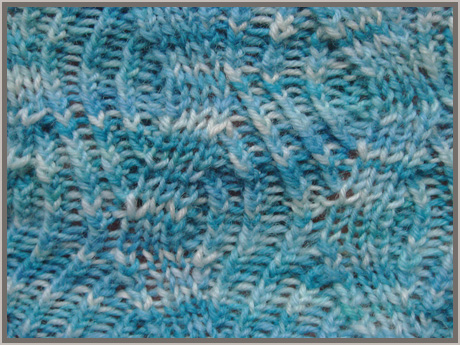 The cuff is knitted on 2 mm dpns, and the rest on 2,5 mm. Today I have promised to take my friend's son to his piano lesson, and I think I'll have plenty of time to set up the second sock while waiting for him. In fact, the foot part of the first sock was knitted in less than a week, so I think the second one will finish pretty smoothly too.