Weekly update
With an exam lurking in the very near future, this is all I have managed. A weekly update again. I must break this boring trend the week after the exam, I promise.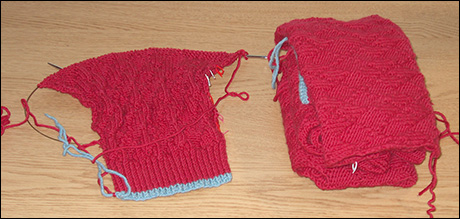 Argyle is growing steadily. Front and back are done, as is the first sleeve, and the second sleeve is halfway to the sleeve cap. I will not have a lot of knitting time this week, but I hope to be able to finish the second sleeve, and if luck is on my side, have an Argyle finishing party next weekend.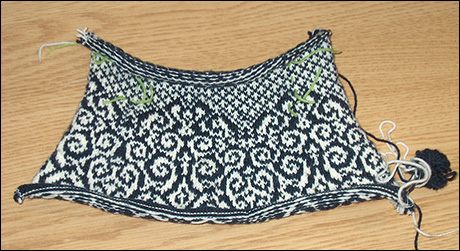 And I have made some progress on the bear coat too. The front steek is machine stitched and cut up. The green yarns show where the sleeves will be stitched and cut up. The pattern is Eunny's Anemoi, repeated five times over the width of the coat, each repeat mirrored to the one on the side.