Second FO for October, the German socks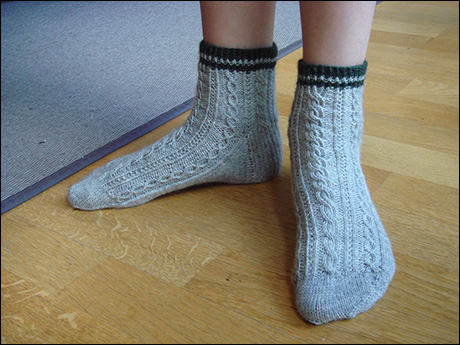 Looks like I'm on a finishing roll, already second finished project for this month, and we are still in the first week (ok, I admit, a pair of socks and a pair of mittens, and both knitted mostly last month, but still). Hanna's German socks got actually finished a couple of days ago, but I didn't get modelled pictures until today. She is very pleased with them, and I think they fit her long and narrow feet very well.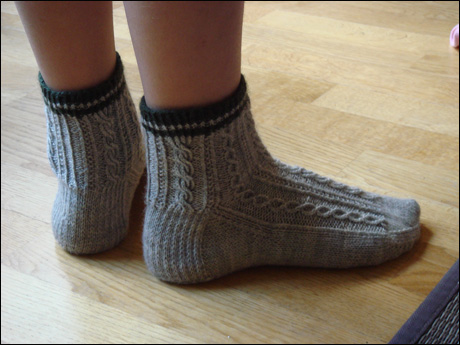 Project details:
Pattern:
cables patterns from the book Stricken Tracht und Landhausstil by Lena Fuchs, basic sock set up my own.
Yarn:
Fortissima socka in grey and forest green.
Needles:
2mm dpns.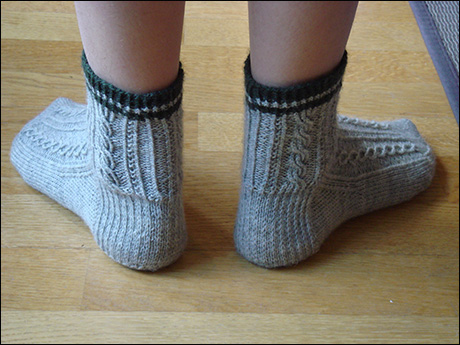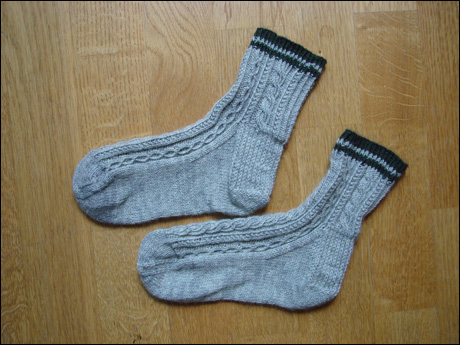 I have started to knit up a pair of Rosebud mittens. The pattern is written, but I'm knitting a pair in order to check in on the details, and to provide an other colour combination than the one I used for the first pair. Report will follow. I have also started a Print O'The Wave stole with some Wetterhoff yarn I have. I'm not really sure about that one, perhaps the yarn is too thin, but report on that project will also follow, as soon as I've got a little more knitted.