The days before Christmas...
And everybody is busy, also the bears living by us. There are gifts to pack, and the boxes look so small, help, what shall they do?

Nelli and Nella are busy wrapping up gifts for Christmas. Somebody has been knitting bear sweaters. Do they look familiar?
They should, at least a bit. Look at the close ups!
Cardigan inspired by Ali, a design by Kim Hargreaves. Yarn Rowan WoolCotton, needles 3 mm. Set sleeves and collar with short row shaping.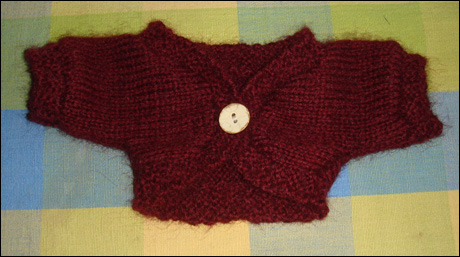 Cardigan inspired by Splendour, another design by Kim Hargreaves. Yarn Rowan Kid Classic, needles 3,5 mm. Knit from on sleeve over to the other sleeve, miles of ribbing as cuffs and edge.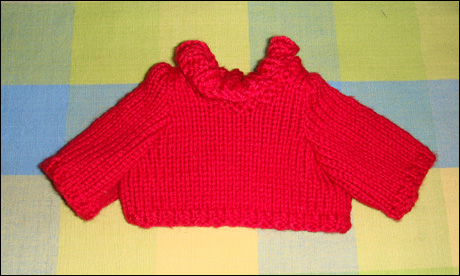 Turtleneck, totally own design. Yarn Austermann Bamboo Soft and 3,5 mm needles. Set in sleeves.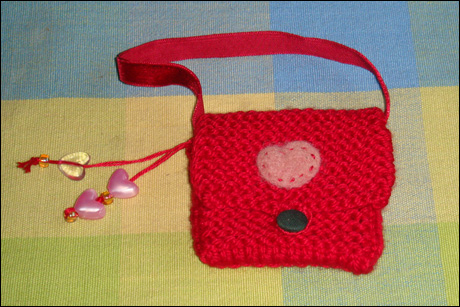 Shoulder bag, the last inches of the Bamboo yarn, heart beads, velvet strap and needle felted heart. Suitable size for a couple of bear books.
And here is the cat walk: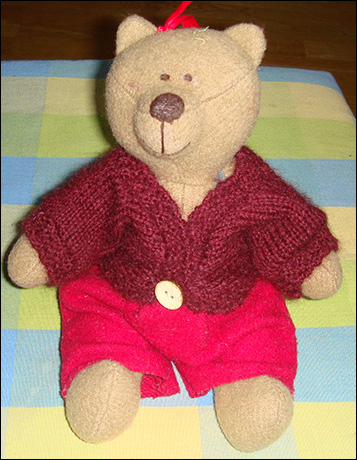 For size, the bears are about 25 cm high. I like miniature knitting.