Santa's local workshop
is working full time over here. And some of the time is even dedicated to making Christmas gifts. The bear project has been a very neglected one this year, so I decided the bears will get some new sweaters for Christmas.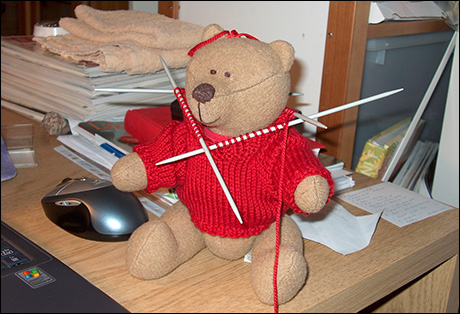 Oh no, I don't want to be the test bear!
More sweater pictures will be up later this week, two cardigans are blocking right now and a scarf is on the needles. Stay tuned!