Family Sock Challenge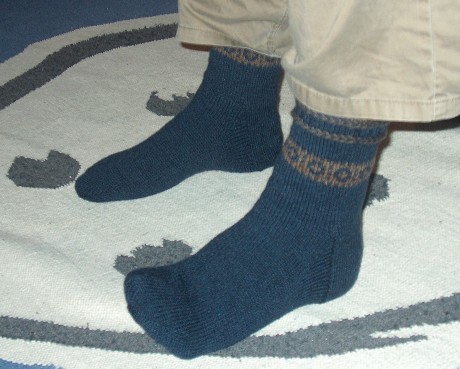 Det första sockparet i min familje sock utmaning är färdigt! Äldsta sonen demonstrerar.
Modell: Merike's socks ur Nancy Bushs bok Folk socks
Garn: Regia Silk, 55 % merinoull, 20% silke och 25 %polyamid, 80 gram
Stickor: 2,5 mm
Modifikationer: mönsterbården stickad med endast två färger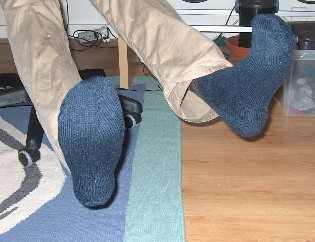 Sitter som gjutna!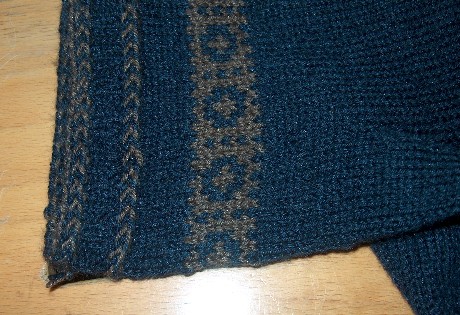 Detalj av de estniska flätorna och mönsterbården.
I övrigt tynger studierna på med långa arbetsdagar och väldigt lite tid att sticka. Bättre tider ser ut att komma i mitten av mars först.
And sorry English speaking readers, English texts will follow later on. I have just had too long days at the university lately, and feel too tired to think right now.