Socks for my tiger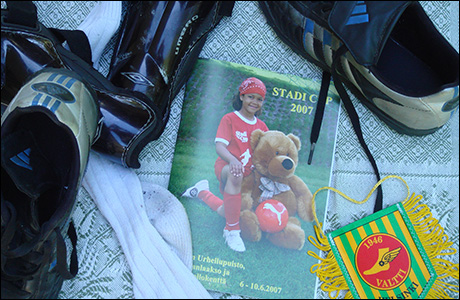 So it's this time of the year again. The Stadi Cup, the biggest girl football tournament in Finland is here again. It started on Wednesday, but my daughter played on Thursday, Friday and Saturday, all in all six matches. They came second in their group, and was thus among the ten best teams (out of thirty) in their age group. It was a very good result, considering they had some very new players among them, who haven't played football for more than a half year.
I got Sofia's tiger football socks finished during the Stadi Cup. The girls in Sofia's team (the Mimmitiikerit, translated to girl tigers) found it very funny that Sofia wpild get a pair of tiger football socks, even if I doubt they will ever be worn as football socks. But for the fun of it, that is the way we took the pictures of them.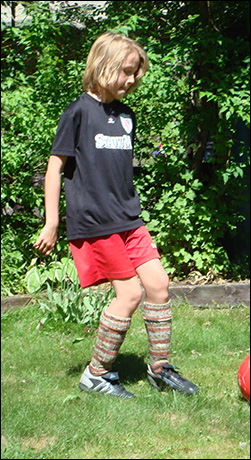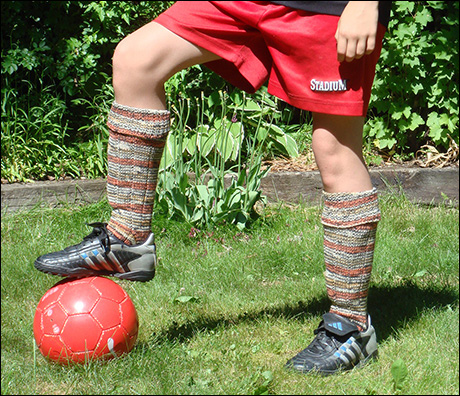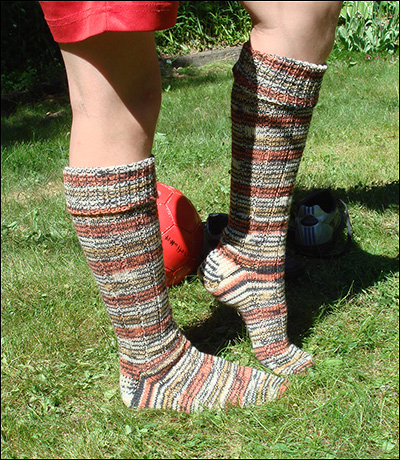 Project details:
Pattern: My own, knitted from the toe up. Directions for the toe and heel can be found here. Ribbing in 5 knit, 1 purl stitch.
Yarn: Opal sock yarn in the tiger colour way, all of 100 grams.
Needles: 2,5 dpns.


At the end of a long day