Tap tap! Is anybody there?
Loong time and no postings! And to be honest, no knitting either. Since we bought our first Afghan hound in 2007 has my life been so filled with new things that it has been a bit difficult to squeeze in knitting time. An additional difficulty has been that that lovely elegant and in almost all aspects perfect Afghan was as a puppy totally addicted to yarn. As soon as I took out a knitting he was there, watching my movements ready to snatch the ball from my hands.
And that was also the end of Ribby card. One day when I came home had Ludde, the Afghan, had a ball with Ribby cardi. One sleeve was thorn in pieces, and the house was decorated with yarn. No chance to get the yarn to be enough for a new sleeve, and it had to be rewound anyway. So I ripped everything, wound it up in new balls and let it sit for a while. A couple of months ago I felt a small knitting urge lifting it's head, and after a lot of Ravelry search I found the pattern for Sassymetrical by Gay Schiff. Sassymetrical is knitted from the top down, and this is in fact my very first top down sweater! So, her we go, Pictures and info: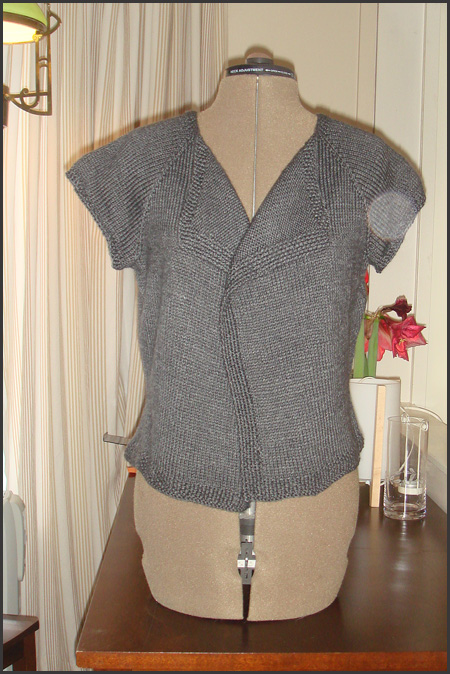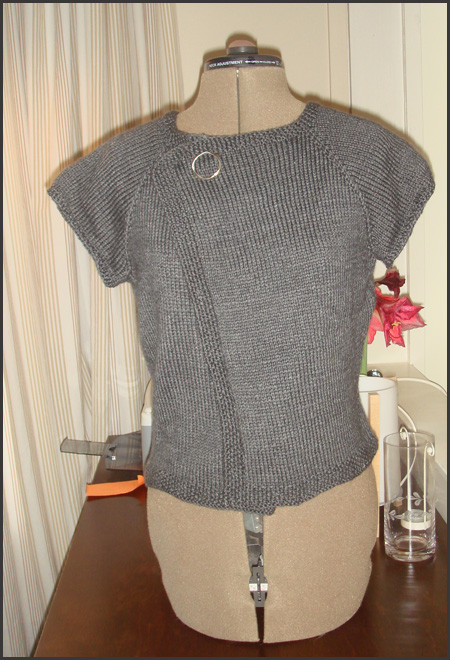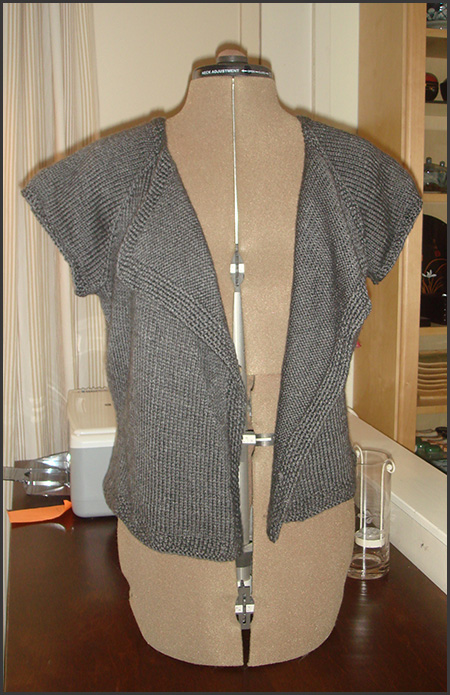 Project info:
Pattern: Sassymetrical by Gay Schiff

Yarn: Rowan RYC Cashsoft Aran SH014 (grey)

Needles: Addi 4,5 mm circular needles.